Stop looking for a place for your graduation party, you've found it!
Casa Fluviale is the right place for you graduation party just a stone's throw from the center of Rome: you can rent it and manage it however you want. We'll be there to give you expert advice on how to plan and celebrate the most important party of your life in a way that's truly unique.  The venue has modern yet cozy industrial-style décor that's sure to impress your guests and where it will truly be a pleasure to celebrate and toast your academic success. You can choose from among different types of eventsthat include floor staff, a specific menu and audio-video service for background music or video projection. In just minutes, we can turn our hall, set up for dinner or for drinks with a buffet dinner, into a dance floor because it's been designed with versatility in mind and can truly be adapted it to fit your needs.
Each detail in the planning of your event can be worked out with the assistance and experience of our staff (who come from Porto Fluviale Restaurant-Pizzeria) to find the best solutions to create the graduation party you've always dreamed of.
Ideas for a party you'll never forget
Do you want to plan an informal lunch, a gathering for pre-dinner drinks with snacks or a cocktail party? Do you want it during the week or on the weekend? Each graduation party can be custom tailoredwith original ideas on how to set up the hall or the music. There are a myriad of possibilities, in a private spacejust for you, which can make your event unique and special.
You can also organize a cooking show over the course of the evening. We'll provide the staff or you and your guests can give it a try. Call us and we'll see how to plan your party. The room is ready, with an open kitchen and professional ranges and ovens, movable stations, a bar and all the other professional tools a real, top-notch kitchen needs. We guarantee the dinner and cocktails will be high quality.
We're also just minutes from the city center (South Rome), in the Ostiense neighborhood just 200 meters from the Piramide subway stop, between Eur and Monteverde. For information, feel free to call or write us at the phone number or email address below or fill in the form at the bottom of the page. Thank you!  
Tel: 06.5743199 E-mail: info@casafluviale.it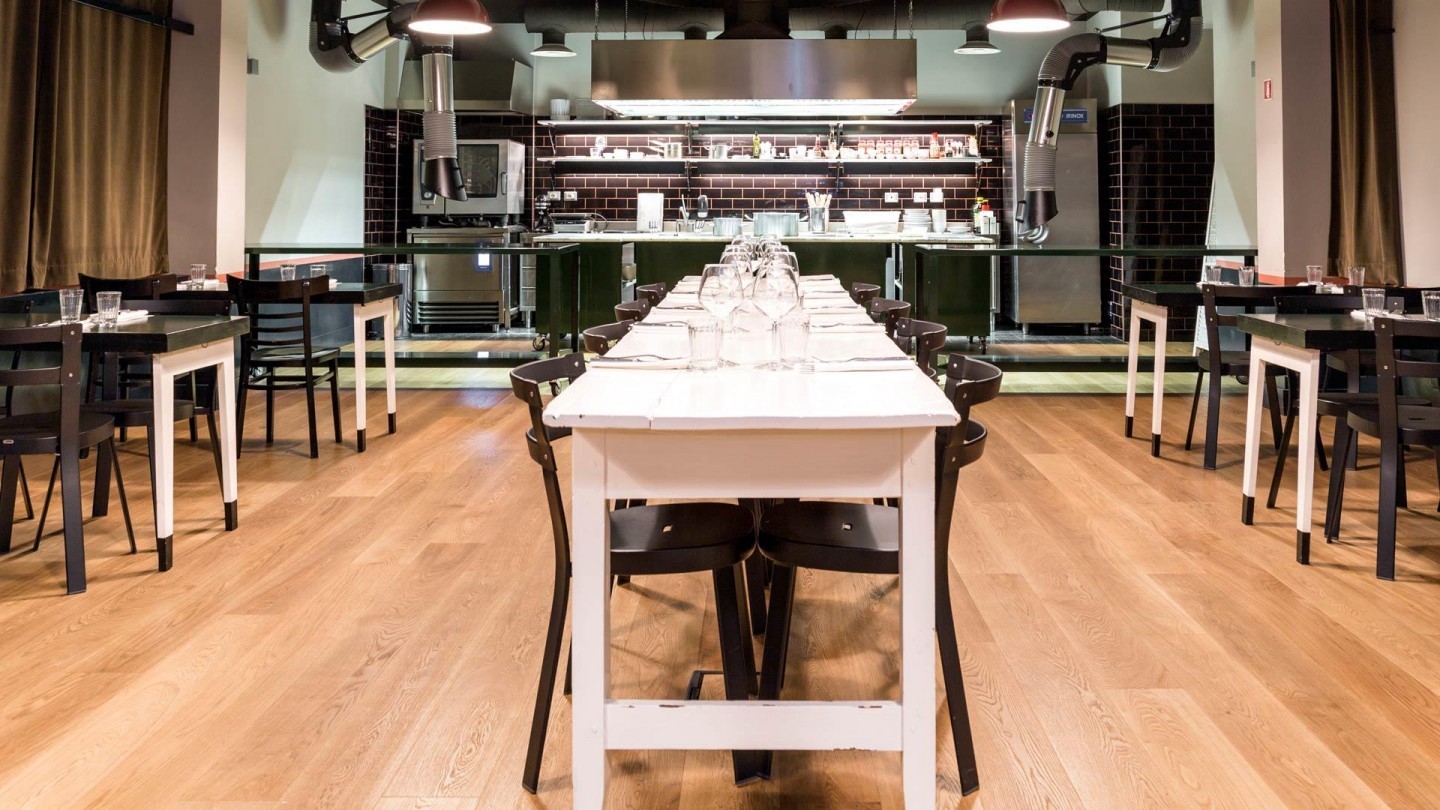 Up to 60 seats for luncheons, dinner parties or events requiring table service. Maximum capacity: 80/90 people for stand-up parties (gatherings for pre-dinner drinks with snacks or drinks with a buffet dinner, an excellent way to celebrate your graduation). A truly one-of-a-kind venue specially designed for private parties. If you'd like to plan the perfect graduation celebration and aim for success and originality, call us! We'll plan it together! Ours is the ideal venue and the best in Rome.
Organize your graduation party
Write us to receive information or a quote: