Rent an original venue for your party
Looking for a place to have a birthday party? Your son or daughter's birthday party? Graduation party? A reception? Or maybe your anniversary or just a dinner party with friends? Casa Fluviale has been specifically designed to host private parties and small receptions. This is why it has everything you need to make your party unique and unforgettable. The space at Casa Fluviale is set up with fold-away tables, larger tables, open chef's stations, a bar to make cocktails, refrigerators and ovens for any event, such as a cooking show or cooking course, for instance. Now you can plan the private party you've always wanted! Amaze your guests with delectable dishes or sensational cocktails made to order.
Your Party is a Once-in-a-Lifetime Event, and We Know That!
Casa Fluviale, just a stone's throw from the Piramide subway stop and 5 minutes from the center of Rome, was designed to host any kind of party. It was planned and built just for this purpose. Casa Fluviale is a brand-new venue inaugurated in 2018 with brand-new furnishings and professional appliances that are the envy of other well-known restaurants and workshops.
The Venue
Our rectangular hall is 90 m2. Along the two longer walls there are fold-away tables and along the shorter walls, the kitchen, the bar and all the appliances, such as the refrigerators, ovens, bar and so on. There are also two movable stations, a screen and projector and a very good sound system: a solid mix of technology and other offerings for any party or event you might want to organize!
CLICK HERE TO VIEW THE LAYOUT OF THE VENUE
Private dinner parties, birthdays and anniversaries
Casa Fluviale can transform to fit your needs. It's the ideal place to celebrate 18th birthday parties, anniversaries, first communion parties, baptisms, graduation parties and children's birthday parties. The setting is cozy and informal with industrial-style décor designed by a well-known architect and can adapt to fit your needs. Need a little privacy for your party? Casa Fluviale has a private entrance that ensures you have the privacy you need. We are situated next to the Porto Fluviale Restaurant and Pizzeria, but the entrance is separate. Casa Fluviale is the ideal venue to rent for any occasion. Don't underestimate us for your cocktail parties or if you're looking for a place for pre-dinner drinks with snacks or drinks with a buffet dinner, bachelor and bachelorette parties, silver wedding anniversaries, golden wedding anniversaries as well as small receptions or even small weddings.
We'll be waiting for you to plan the menu together, whether it be for an evening event, dinner party or pre-dinner drinks with snacks!
Pre-dinner drinks with snacks or drinks with a buffet dinner custom planned just for you
Backed by years of experience planning evening events at Porto Fluviale, the staff at Casa Fluviale are here to help you plan your gathering for pre-dinner drinks with snacks or drinks with a buffet dinner to celebrate your graduation, your birthday or any other event deserving special attention. Together we can decide what cocktails to serve, the menu, everything. Amaze your guests with original ideas for a top-notch evening.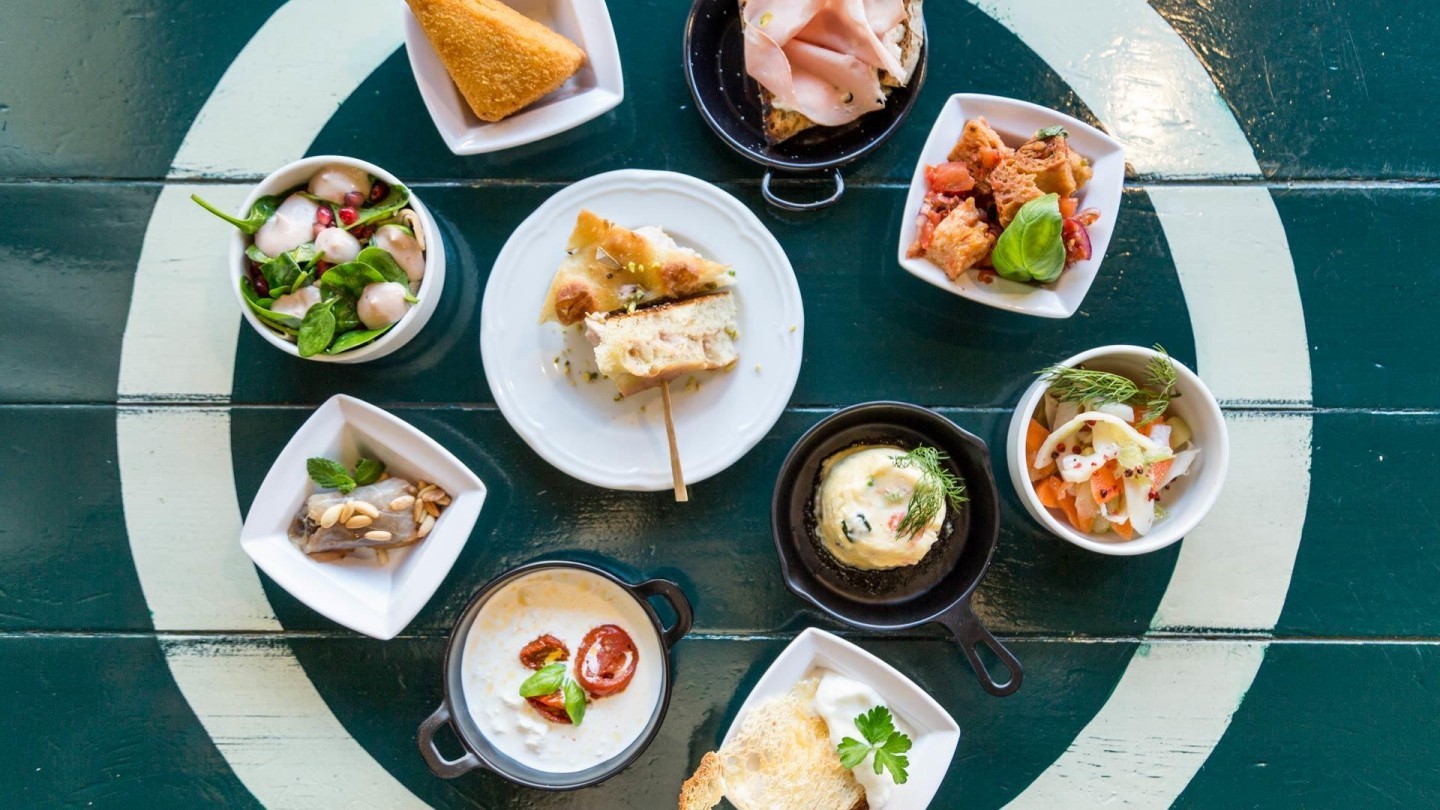 Bachelorette parties
At Casa Fluviale our private hall, sound system and cocktail bar will ensure your bachelorette party, or his bachelor party, is special. Our dinner parties, gatherings for pre-dinner drinks with snacks and cocktail parties are all custom-tailored and planned to satisfy your requests. The space can also transform over the course of the evening in just minutes if you want to start the evening off with dinner and finish it off with dancing or cocktails standing up. Just give us a call. Whatever it is, all you have to do is ask!
REQUEST INFORMATION
Each party is custom-planned just for you!
Tell us what you need and leave it up to our team of professionals to satisfy your requests. We can provide you with floor staff, chefs, sous chefs, waiters, barmen, sommeliers, DJs and graphic designers.