Team building with good food and drink
Casa Fluviale offers you a private, exclusive place for your team-building events based on cooking, gastronomy and pastry-making activities or the world of wine and cocktail mixology. We're just a stone's throw from the center of Rome (between Eur and Trastevere) and here you can plan and create challenging, competitive activities for coworkers led by professional chefs and sommeliers to build your team while having fun as well as foster a personal approach to work and team spirit. Whether you're an individual, a company or an agency, here you can find a space specifically created for your team-building events that's customized and has:
Places to sit and stand
An open kitchen
A cocktail bar
An audio-video system
Pouring glasses for the Master Class
Our hall has been designed for these kinds of events, either with or without dinner, pre-dinner drinks with snacks or drinks with a buffet dinner. The goal is to build your team! Take a look at the layout of the venue, the equipment and the furniture arrangement. Below you can also view our photo gallery featuring the venue's industriale-style décor and where you can appreciate the effort we've made to design a place that's stylish and practical.
VEDI LA MAPPA DELLA LOCATION  
Cooking classes and other food and wine activities
If you choose to host group activities for your colleagues in a kitchen setting, then you've got to have food as well! Preparing a complete menu and enjoying it with your coworkers at the end of the evening is a classic way to build your team in the kitchen. However, at Casa Fluviale you can also host other kinds of gatherings centered on pasty making, cocktail mixology and wine.
Team building by cooking
Team building by making cocktails
Team building by tasting wine
Team building by making pastries
Whatever you choose, the Casa Fluviale staff will be there to advise you on which team building activities are the best based on your needs and company goals.
Team building in the kitchen
Our team building events in the kitchen all center on Casa Fluviale's spacious, well-equipped open kitchen. Here participants in our cooking classes test their ability to create a menu, from the starters to the dessert, and then taste it together at the end of the evening with their coworkers: the best way to enjoy the fruits of teamwork!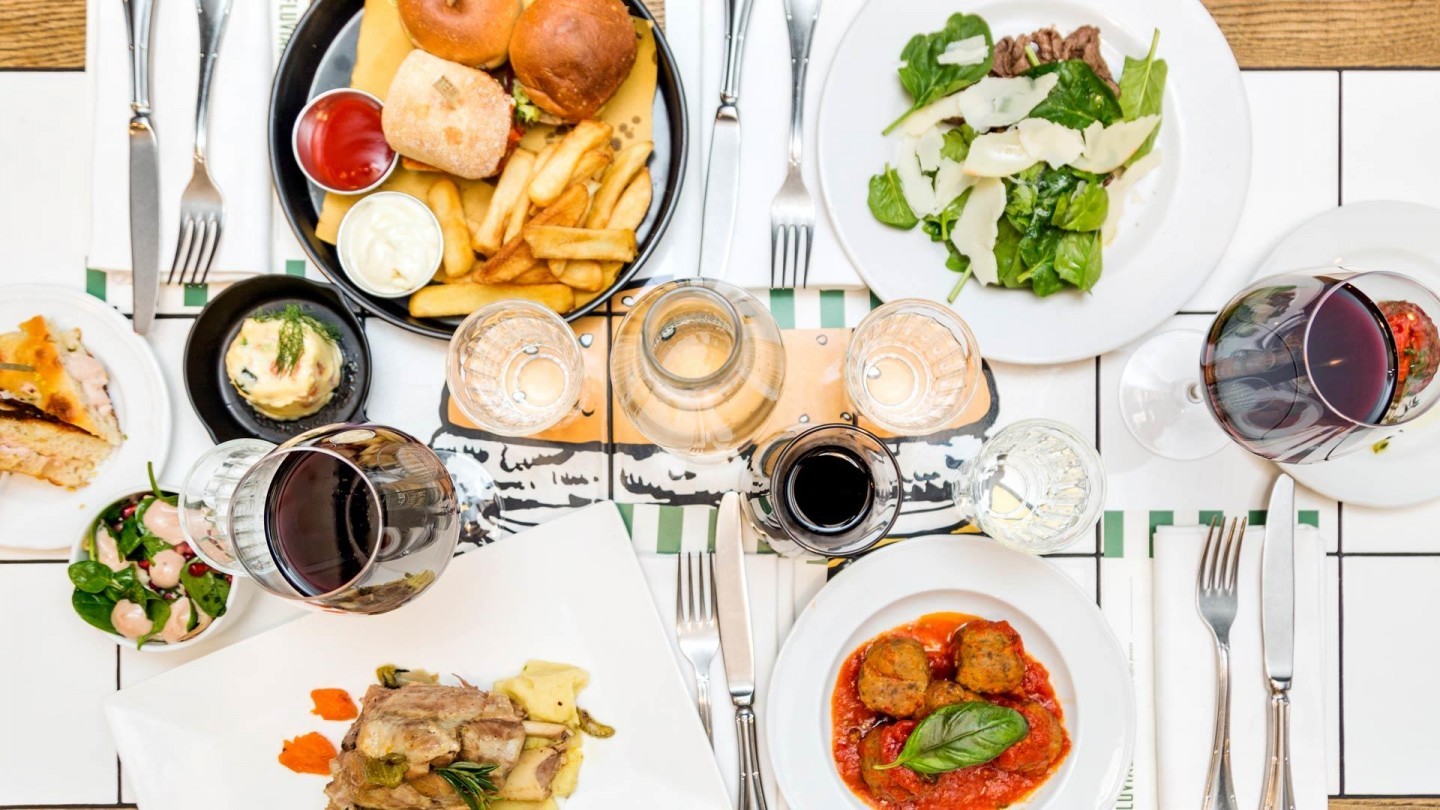 Mixing, tasting and desserts
Gatherings of coworkers outside the workplace are always special times. We have the experience (the organization and staff come directly from Porto Fluviale) and the skills to plan any kind of activity. Our hall is ready for anything thanks to two movable stations, our kitchen, ovens and bar. Anything is possible with us here at Casa Fluviale: you can prepare large dishes, practice the art of food presentation, prepare famous cocktails or bustle around in the kitchen. Our team-building events are one-of-a-kind experiences in Rome, perfect for any company and led by professional chefs, sommeliers and pastry chefs.
Team building by making cocktails
Try making traditional and original cocktails using the foundations of cocktail mixology. Final tasting with additional food to go with your creations.
Team building by tasting wine
Discover the tastes and aromas of wine by comparing your own sensations and preferences with those of your co-workers and with the guidance of expert sommeliers.
Team building by making pastries
Knead pasty dough and make custards shoulder to shoulder with your coworkers. Careful attention is given to the ingredients and procedures. The final tasting will determine the outcome for the team.
Plan your team building
Write us to receive information or a quote: